Through careful planning and personal sacrifice, NECCA has managed to stay open to the community and deliver on its mission to empower diverse students at all levels through the transformative power of circus arts. This has been in large part due to community members like you who care about our impact, not only in Brattleboro, but all over the nation and the globe.
We need your help to sustain the work we do for nearly 3,000 students ages 3-93 we serve each year as we recover from the COVID-19 pandemic.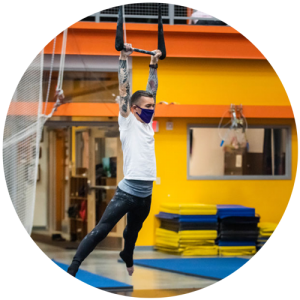 When I started training at NECCA simply to challenge my physical abilities, I was wholly unaware of the transformations that were awaiting me. Even as my delusions of my fitness level gave way to the fumblings of a beginner trainee, a sense of absolute freedom became undeniable. In the trapezium, I get to for a moment shed the burdens of life and engage in an artistic practice that makes me feel timeless and beautiful. NECCA's community welcomes me to express the truest version of myself free of social judgment and adorned only with the powerful grace of the circus arts.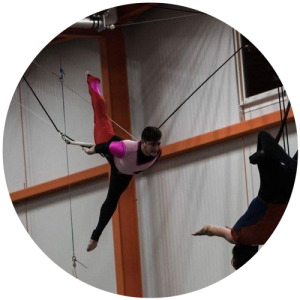 As a kid, I did competitive gymnastics for 8 years. I loved building my strength and flexibility, but with the focus on perfectionism rather than expression and performance, I found it incredibly stressful. The intensely gendered nature of gymnastics was also stifling. Once I left gymnastics, I didn't think I'd ever have an opportunity to flip again. But discovering NECCA and the flying trapeze has given me the chance to grow as an athlete and an artist, now as the correct gender. It's been enriching to find a warm, supportive environment where I can swing through the air, focusing on my amazing accomplishments rather than my deficits.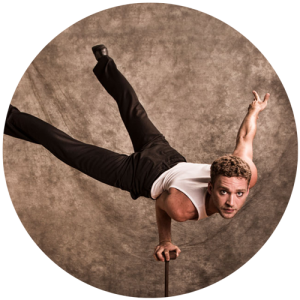 For me, NECCA was far more than a circus studio – it was a place to learn performance skills and also some really important life skills. I found NECCA's ProTrack when I was at an extreme low in my life, and by participating in their programs I learned how to be self-disciplined, set goals, and work successfully within groups. I needed a safe and nurturing environment to be a part of, and the coaches and students there helped me to find myself. Now, ten years since I started my training, I work as a full time professional circus artist. I've performed hand balancing and aerial acts in many shows in the United States and internationally and won an award for Best Artistry at the Aerial Acrobatic Arts Festival. All of these opportunities were made possible to me because of my time at NECCA. Thank you NECCA!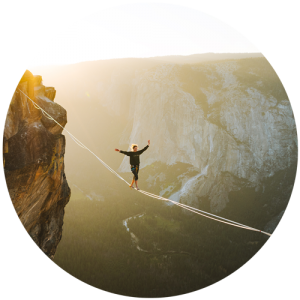 I've been all over the place the last few years doing lots of new things and I want you to know how valuable the training I received at NECCA has been beyond the circus world. The coordination, strength, flexibility and love of exploration I developed with you has helped me walk highlines, roll a kayak, complete rock climbs, and win a national championship with my college frisbee team. I'm so grateful for the skill base NECCA gave me . . . I'm benefiting from your coaching constantly.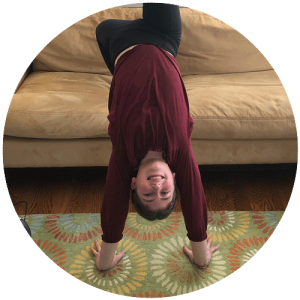 So much in the world has been flipped upside-down for the last year and Natalie's local in-person circus training had to stop abruptly due to the pandemic. But these weekly online NECCA classes have helped her practice being upside-down in a good way! In spite of the global pandemic, she's gotten consistent practice, training, and guidance from Serenity and the other teachers, and even though she really misses in-person classes, she has been able to develop a lot in circus arts this year – and the connections she has made with them have been more valuable than ever. Natalie and I really appreciate that NECCA has adapted their programs to include her as a remote student and that she continues to benefit from circus arts.
-Hugh Morgenbesser (Father of Natalie)